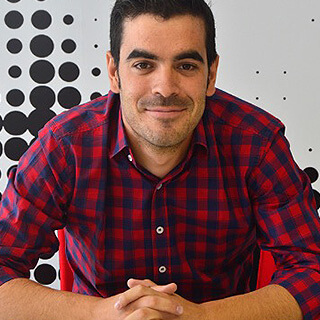 Personal Information: Alberto Sánchez 
Alberto completed a Bachelor's Degree in Industrial Engineer at the University of Málaga, an MBA, and a Master's Degree in Innovation and Entrepreneurship.
Regarding my work experience, I've had the opportunity to be an entrepreneur for 5 years in different markets such as Smart Grids for electrical distribution in smart cities and the development of smart hotels through innovative technology. As a result, these projects helped me growing and learning about business development functions for startups.
He is passionate about entrepreneurship and Innovation Processes. In fact, I've always been involved in projects that have had an impact on society through unconventional processes. I love developing projects around product and service design and applying agile methodologies inspired by lean and design thinking methodologies.
Currently, he is leading the Innovation Team for a small utility in the South of Spain that focuses on digitizing Smart Grids and creating different services to improve the electrical system. On the other hand, we are also working on the innovative culture within the organization.
 Alberto strongly believes in the power of innovation and a creative process as a key to successful projects, and that is what I'm applying in my everyday life. In conclusion,  that's exactly why I enjoy what I do all day as an engineer.