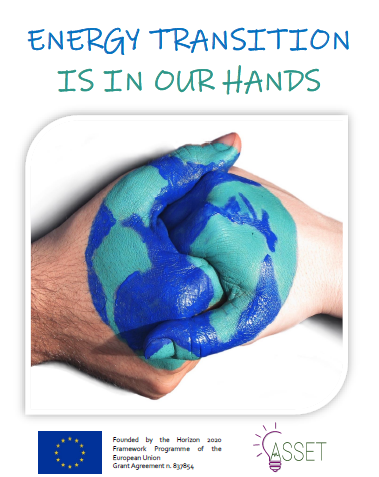 This document has been prepared in the framework of the European ASSET project, funded by the H2020 programme.

The scope of the project is to create a "community (universities, companies, policy makers, associations, citizens) to identify the skill gaps and to share knowledge and competences needed for the energy transition, to efficiently train and upskill large numbers of people in diverse and interdisciplinary topics and allow everyone to contribute to the energy transition process.

If you are reading this document, it probably means that:
you are a citizen sensitive to environmental issues (such as global warming), but also to social issues (such as energy poverty);
you are a citizen eager to learn and be informed about energy topics;
you are a citizen willing to personally contribute to the energy transition process.
And if you indeed identified yourself in at least one of the previous bullet points, you are in the right place!
All this information and more can be found in the PDF file below.